Clark Heating and Cooling blog
Clark Heat and Cool is a Phoenix, Arizona based HVAC specialty service company and this blog is to help keep their client, and prospective clients, up to date with changes in the HVAC industry.
R-22 and You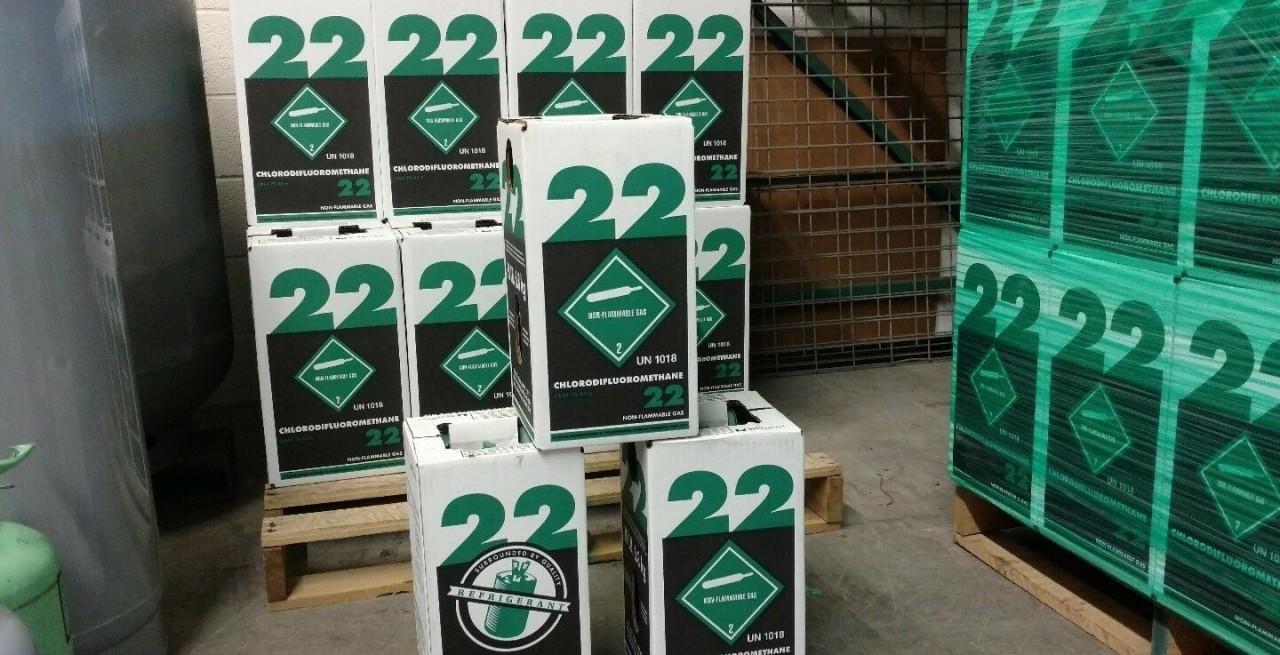 Have you heard the news? The refrigerant R-22 is banned, as of 2020!What does this mean for you?Will you need a new AC unit in 2020?

Yes, it is true, the refrigerant R-22 will no longer be allowed to be produced, as of the year 2020.The EPA has determined R-22, which contains chlorine, is detrimental to the ozone layer in our atmosphere.They have mandated a chlorine-free replacement, by the name of R-410A, be used instead.
What impact will it have on you? Why is this even important?Get ready for a quick chemistry lesson!The refrigerant R-22, sometimes referred to by the generic name Freon, is the substance that causes your AC unit to produce cool air.When your AC system is set to "cool," the compressor in the unit turns on and compresses the refrigerant into a high-pressure gas.The gas goes into the condenser coil, and condenses down into a high-pressure liquid.From there, it follows the liquid line into a metering device in the evaporator coil, which meters the high-pressure liquid into a low-pressure liquid.As this is flowing through the evaporator coil, warm air from inside your house flows across the coil, and the liquid superheats into a low-pressure gas.It then goes back into the compressor to repeat the cycle. This gas results in cold air, which is felt inside your home.As you can see, refrigerant is the key to air conditioning!
But not to worry about the discontinuation of R-22. It will not be in production any longer, as of 2020; it won't really be banned.It will still be on the market.Some rumors have been spread which say R-22 will be illegal.This is just a scare tactic in order for other companies to make money off your fears.It is literally impossible for the EPA to ban such a widespread substance.Think of the impact this would have on Phoenix alone!It would mean thousands of AC unit replacements, many of which are in perfect working condition.
What the production ban means theoretically, is that you would not be able to obtain R-22 if your unit develops a refrigerant leak. In actuality, many suppliers have been stockpiling R-22, and are prepared with a large inventory for their HVAC clients. In addition, there are several refrigerant recovery companies which specialize in the "cleaning" of old R-22.When the old refrigerant is removed from a unit, the recovery companies "clean" it using a special process to remove any impurities, and then re-sell it.This re-selling of refrigerant has not been banned.It is our opinion that R-22 will actually be around for a little while before the existing supply is completely exhausted.
With anything of this nature, there is good news and bad news. The good news is, you can keep your existing AC unit!If your unit does develop a leak, you might even be able to patch the leak and refill it with R-22.The bad news is, we do expect the cost of R-22 to skyrocket once the production is discontinued.In this case, there may be times when it is more cost-effective to replace your unit (containing the new refrigerant), rather than refill an old unit.
As always, maintenance is key!Be sure to get your unit serviced twice a year, which helps catch problems before they become huge issues.A tiny leak is easy to fix now, rather than a dealing with a whole unit replacement in 2020.
Stay Informed
When you subscribe to the blog, we will send you an e-mail when there are new updates on the site so you wouldn't miss them.
Comments
No comments made yet. Be the first to submit a comment