SEER Rating - Going Green With Your A/C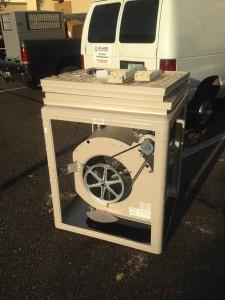 Not only is going green a huge trend right now, saving on energy bills is an ongoing quest for most Americans. An energy-efficient air conditioning unit is pretty important, especially for those of us who live in the Valley. Did you know that your total heating and cooling expenses equal 40% of your annual electricity bill? So "going green" can be pretty important!

How can you tell the efficiency of your A/C? Air conditioning units come with something called a "SEER rating." The term "SEER" stands for "Seasonal Energy Efficiency Ratio." It rates how energy-efficient your A/C is when it's in use. A higher SEER rating equals higher efficiency.
What's a Good SEER Rating?
Currently, the minimum required SEER rating is 13. Next year, the EPA has mandated that the minimum will be increased to a 14 SEER rating. SEER ratings are increasing in order to make air conditioners everywhere more efficient. In the hugely popular push to "go green," many government oversight boards are working to change regulations which deal with energy usage. Air conditioning manufacturers, such as Trane, will no longer be allowed to produce 13 SEER units. The long-term goal is to completely remove any 13 SEER units from the consumer market because they are less efficient than the EPA would like.
What Does This Mean for You?
In 2015, you will no longer have the option of purchasing a 13 SEER air conditioning unit. As you may have assumed, this drives the price up, as 14 SEER units are more expensive. There is some good news though. The benefit of being required to purchase a 14 SEER unit is having a more energy efficient system which will cost less to run. This equals lower electricity bills for you! Some further good news is that there may be tax credits or utility rebates available upon installation and registration of a new air conditioning unit. As of now, however, this remains to be seen, and we will have to wait for 2015's tax rules, in terms of "green energy" credits! If it's time to install a new air conditioning unit, give us a call! We'll be happy to help YOU go green!
Related Posts
Comment for this post has been locked by admin.
By accepting you will be accessing a service provided by a third-party external to https://www.clarkheatandcool.com/