Does A/C Increase Productivity - A Review Of "No Sweat" Part 1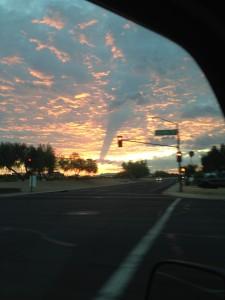 The Economist is an international online and print journal which delivers news on a wide range of topics, ranging from current political events to the latest culture trends worldwide. Last year, The Economist published an article discussing the varying costs of making hot climates livable. One major point outlined in the article was that air conditioning can increase productivity. We featured a link to the article on our Facebook page last week, but if you missed it, here is a quick review, focusing on the productivity gained by being able to control the indoor temperatures.

The author of the article "No Sweat" opens by quoting first a professor who referred to air conditioning as a "physical addiction" and secondly, a scientist who blames air conditioning for "resource waste, climate change…and a disorientation of the human mind and body". But what about those of us who have come to rely on air conditioning? Is needing air conditioning really all that bad?
A/C Can Increase Productivity
According to the author, the invention and subsequent installation of air conditioning in factories, offices, and homes will help increase productivity, cutdown on employee absenteeism, and even lower mortality rates in hot climates. Imagine working in a downtown Phoenix high-rise, without any air conditioning in the summer. How often do you think you would call in sick just to escape for cooler climates up north? Have you ever had to work even just one day in July in an office where the A/C went down? If so, how much work did you get done? Did you end up focusing more on how to keep cool than on your work? Now imagine that feeling as the norm for a Phoenix summer!
Hotter Climates Have Less Effective Economies
As might be expected, an economist from Yale determined that hotter climates have less effective economies. Overall, there could be other factors at play as well, but he found that people in cooler areas produce twelve times the economic output than those who live in hot climates. That is a big difference, and can have a large impact on states who could use the economic benefits (like Arizona)! Air conditioning allows these hot climates to be competitive economically.

What do you think? Do you feel more productive when it's cooler outside? Do you feel a huge sense of relief when you come home to a nice, air conditioned house after running errands in the summer? We think air conditioning is a huge benefit to modern society, and our way of life would be vastly impacted if we had to live without it!


Related Posts
Comment for this post has been locked by admin.
By accepting you will be accessing a service provided by a third-party external to https://www.clarkheatandcool.com/