Clark Heating and Cooling blog
Clark Heat and Cool is a Phoenix, Arizona based HVAC specialty service company and this blog is to help keep their client, and prospective clients, up to date with changes in the HVAC industry.
LOWER YOUR ENERGY BILL THIS SUMMER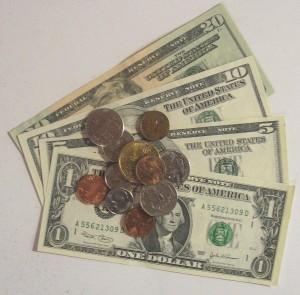 Now that we're into the summer months, electric bills will be soaring!
Here are a few tips to help you lower your energy bill this summer.
1. Wash Dishes by Hand
If you don't have an energy efficient dishwasher, you might be able to lower your energy bill washing your dishes by hand. Dish washing costs can be hard to figure out because of all the factors involved, but the most expensive part of dish washing is the amount of hot water used. According to The Simple Dollar, you can save about $3.80 per load of dishes washing them by hand.
2. Use Ceiling Fans for Cooling
While ceiling fans don't actually reduce the temperature in the room, they can make it FEEL cooler by creating a downdraft. They use a lot less energy than an A/C unit does. Keep in mind, if you run ceiling fans in an empty room, you'll be eating up all those savings - kind of like leaving the lights on!
3. Keep Blinds & Windows Closed
Closing blinds and windows can really help lower your energy bill. When you leave them open, you let the heat of the day into your home. Your air conditioning unit will have to work over time to keep your home cool. This takes extra energy, and extra energy means more money!
4. Programmable Thermostat
Replace your standard thermostat with a programmable one.You can set the temperature higher when the house is empty, and have it automatically lower before your family is due home. Be careful though. If you leave the temperature set too high, your A/C unit will have to work harder to cool your home when it comes on. The harder your unit works, the more it costs.
5. Replace A/C Filters Monthly
Replacing A/C filters can really help lower your energy bill. Because we live in the desert, there is a lot of dust and dirt in the air and Replacing your A/C filter every month is extra important. Your unit will thank you by running more efficiently. Dirty filters don't allow proper air circulation, making your A/C work harder. You can also avoid costly repair bills by keeping your unit free of built up dust and dirt.

At Clark Heating & Cooling, we recommend having your air conditioning and furnace units serviced on a regular basis. To schedule an appointment, please call 602.793.2477 or fill out our service request form.

Please LIKE us on Facebook!


Stay Informed
When you subscribe to the blog, we will send you an e-mail when there are new updates on the site so you wouldn't miss them.
Comment for this post has been locked by admin.